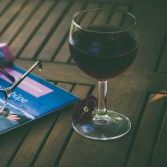 Our Story
A Taste for Wine; A Passion for Literacy
Before we moved permanently to Incline Village, we were frequent visitors to different wine bars and wineries in and around Maryland, including Virginia and the Finger Lakes region of New York. We would visit Incline several times a year and wanted to find a friendly, fun, relaxing spot to enjoy a glass or two of vino. However, going to such a place meant going to Reno, Tahoe City, Truckee, or even further. Wouldn't it be nice to have such a place locally!?
After retirement and settling here in Incline, we decided it was time to pursue the dream of a wine bar. Kathleen had been an elementary educator for 33 years with a passion for literacy. It was decided to combine these two ideas and create Glasses Wine Bar, the first combination wine bar and reading room in Northern Nevada. A fresh, relaxing, local hangout to get a glass of wine while perusing some interesting books and magazines or playing an amusing game among friends.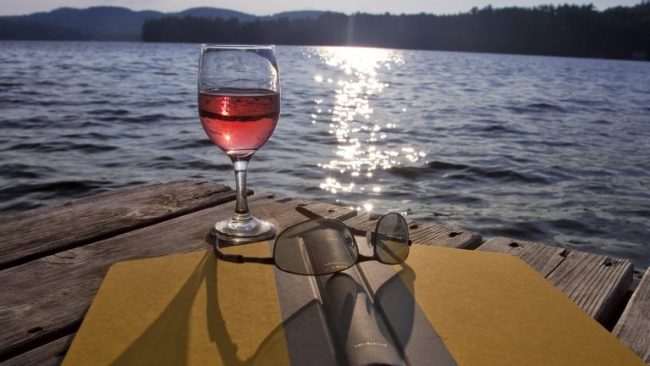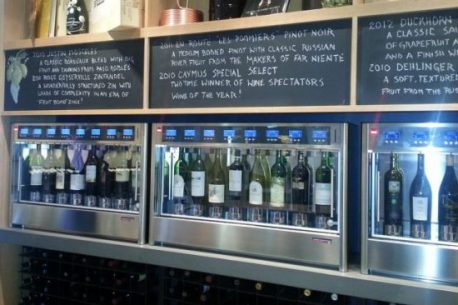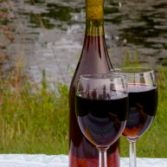 Our Place

A Unique Spot on The Lake

Glasses Wine Bar is definitely a unique spot up here on the lake; it's a contemporary gathering spot with couches as well as tables and chairs. There will be plenty of patio seating in the warmer months. Book displays are intermingled with the wines. Grab something to read while you relax!
However, an exciting element of Glasses is the variety of and interaction with the wines. There are two state of the art wine dispensing machines. Each machine has 8 different wines, plus there are 8 behind the bar. That means there are 24 different wines available by the glass! These wine machines allow an infinite amount of exploring; there are options for 2, 4, or 6 ounce pours of any of the wines. The door is wide open to try something new that might very well become a new favorite.
There will also be a rotating selection of snack items: cheese & charcuterie, crackers, nuts, seasonal fruits, and more. It's always nice to have something to nibble on while you're enjoying a beverage. A variety of canned/bottled sodas and beers will also be available.
While you're sipping and snacking, there is an ever-expanding selection of reading materials: magazines, short stories, fiction, non-fiction. Rob has eclectic tastes and reads such authors as Tom Robbins, John Irving, Chuck Palahniuk, Carlos Ruiz Zafón, and Gabriel Garcia Marquez, among others. Kathleen leans towards Dan Brown, John Grisham, Robin Cook and educational interests. We have some fun games for 2 or more people. Exploding Kittens, Game of Phones, Cards Against Humanity, Spot It…
So, please stop in and see the recommendations for our wine and books and maybe take one home. We sell wine by the glass and by the bottle for consumption onsite and offsite. Books may be read while enjoying a glass or talk with the owners on how to take one to enjoy with your favorite wine at home. We would also like to hear your recommendations for wines or books and we may carry them on another visit, if we don't already have your favorite in stock.
We look forward to getting to know you.
Kathleen and Rob Martens